She's a curious sort of girl, that one ♔ — LiveJournal
ver10. The Boosh Is Loose
21 December 2010 @ 04:16 pm
28 January 2006 @ 09:51 pm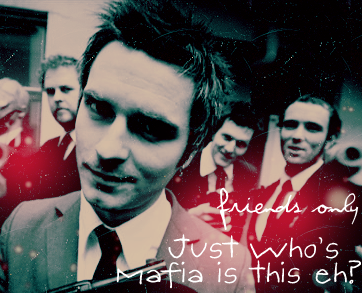 ....
Comment if you'd like to be added I'm more likely than not to add you back especially if I know you personally or from a community and/or we have lots in common. I like to get to know my LJ friends so if you're adding me try and show some interest in my ramblings. I think comments are really spiffy


Me går langt tilbake til de gamle dager når alt var svart kvitt
Og alt mitt var ditt, og me brukte våre krefter på resistansen
Mr. Kaizer hans Constanze og meg
......
:

relaxed
: Rammstein// Reise Reise
27 January 2006 @ 12:00 am